Restoration of Dry Martini
Ron Polli
He stared across the water at the Miami skyline but saw only an unfocused blur, lost in thought until the gentle flutter of a colorful sail slid in front of his view and made him alert to his surroundings. He stood on a pier between two rusty freighters of foreign flags. His mind entranced with thought and his body numb with pain. He curiously watching the sailboat pursue the wind and wondering if he should throw in the towel and buy a windbag boat so he could spend his weekends lazily sailing around Lake Como near his home in Italy, rather than racing around the globe on the UIM Offshore Racing Circuit.
He couldn't get the recording of the past few days to stop playing in his mind. Every time he relived the race in his head, a bead of sweat would form on his forehead, as his blood pressure would hit all time highs. His knees still ached from the brutal pounding and his right elbow was turning black and blue, pains he knew all too well and lived with every few weeks for most of the year. He was accustomed to the pain and never complained; but he wasn't accustomed to losing, especially by something so stupid as running out of gas with a full lap to go. He was far more accustomed to the sting of champagne sprayed in his eyes and fending off race groupies clawing for his attention. After two years as the UIM World Champion, Key West had beaten his body and soul. The boat was still in good shape, it just needed fuel; but he needed more than fuel, he needed to win. While racing in Key West, he endured one of the most grueling events he'd ever entered, and lost. The loss was colossal to his team, sponsor and his ego, allowing the UIM World Championship to slip through his fingers and over to his rival Wallace "Wally" Franz from Brazil. During that race, he not only lost his dominance, he lost something even more elusive and valuable, he lost his love for the sport. Mentally, he had thrown in the towel and retired, right there and then, standing on the shipping docks in Miami. He just didn't know it yet.
Two trucks came lumbering down the dock, a dually pulling a box trailer and the other a 35' Cigarette Race Boat called Dry Martini. The first truck passed him with a wave and headed to the first ship, the driver knew he was in a bad mood and was happy to see that his ship was ready to board. The second truck came to a stop so the driver could ask, "Carlo, where should I leave the boat?" Dr. Carlo Bonomi had been waiting at the shipping docks to watch as his team hardware got loaded onto freighters bound for Argentina, the next stop on the UIM tour.
He answered curtly, "Get it out of my sight. Put it around the corner until they are ready to load it on the ship." He was a young, proud, arrogant, Italian and handsome. A perfect recipe for a World Champion, but one that wasn't accustomed or happy about being anywhere near a freight dock.
Dr. Bonomi had two great assets in his camp during his early 70's racing campaign. He had Richie Powers on the sticks, and along with Richie came sponsorship from Kiekhaefer Aeromarine Motors. This is the company that Carl Kiekhaefer started after he resigned from Mercury/Brunswick. Carl had money and the best engine technology around. Carl enjoyed using Dry Martini as the proving ground for new Kiekhaefer high performance hardware. These were parts far better than the best that money could buy and Carl Kiekhaefer himself often designed them. There seemed to be no end to the amount of money Carl would spend to see that Dry Martini would end up in the winners circle, and it usually worked. Carl also enjoyed using the offshore races as his private battlefield for his war against Mercury/Brunswick. He loved beating them with his superior products and took every opportunity to kick their ass.
One of Carl's favorite inventions for Dry Martini was a pair of very special trim tabs with built in shock absorbers. While other boats destroyed their tabs in the big water races around South America, Carl made huge, heavy duty trim tabs with dual hydraulic cylinders and nitrogen filled accumulators between the cylinders. It looked like a ball on top of the tabs but it actually let the tabs move a bit by compressing the nitrogen gas in the ball. Carl was a farmer at heart and found this contraption on a John Deere tractor, with a little modification, it worked perfectly.
Fred Kiekhaefer has his own fond memories of those days "Those were heady days at Kiekhaefer Aeromarine Motors. My dad's 'Champion Maker' racing engines were very strong and dependable for their day. With Bonomi and Powers, we were winning almost every race. Dad was still very upset over his departure from Brunswick and Mercury, especially with the way "Brunswick broke up the best team in the history of the marine industry" -- to use his words. Beating Mercury, racing offshore on the world stage, was confirmation of Brunswick's mistake of "trying to kick Carl upstairs" -- nobody kicked Carl Kiekhaefer anywhere! 'See? We beat you again. You should have left things alone,' he would say, his ego only partly re-inflated. (Imagine the baggage I had to leave behind when I sold my own company to Brunswick 20 years later!")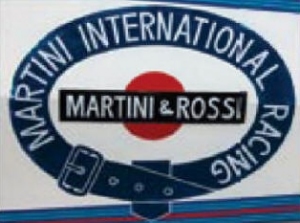 As the first ship with the support truck and spare Kiekhaefer "Champion Maker" engines slid away from the dock, Dry Martini sat in the staging lot awaiting loading onto the next ship. A piece of cargo like that sitting amongst the cartons of freight quickly became the topic of conversation between the longshoremen. Some of them even recognized Carlo from the recent newspaper articles about the brutal Key West races. Carlo soon found himself talking with the dockworkers explaining why he lost the day prior in Key West. He was not a man to speak with dockworkers and he definitely didn't want to discuss why he lost. He just wanted to see that damn boat get aboard the ship so it would be out of his sight for a few months. He needed to return to Italy and heal. At this moment, he wasn't even sure if he'd be going to Argentina to race it, he really didn't want to anymore. He'd won it all and had nothing more to prove.
One of the younger dockhands was really taken by the sleek Cigarette hull and came up to Carlo and asked, "Wow, that's some boat. How much is she worth." Over the years that question had been asked a thousand times and the answer always changed with the boat's point standing and Carlo's mood. This time Carlo said, "If we had won yesterday, she'd be worth a whole lot more, but right now if someone handed me twenty five grand, I'd sell her without ever looking back." With that, John Amato and Sal Scafieti, businessmen from New Jersey who had been admiring the boat and overheard the conversation walked over to Carlo. Conveniently, John had twenty-five large burning a hole in his pocket and couldn't resist the proposal that Carlo threw out to the crowd of dockworkers, never expecting anyone within earshot to respond. John walked up, opened Carlo's hand and filled it with cash. The deal was done, on the spot, no titles to sign, no warrantee to transfer, just take the boat and run. The new owner backed up his truck, hooked up the trailer and got the hell out of Miami before Carlo came to his senses. He eventually trailered Dry Martini to his shop in Wall New Jersey where the boat sat unused from 1975 to 1999.
Richie Powers lived through it all as Carlo's throttleman and chief mechanic. In the 70s, Richie was a hired gun that could almost guarantee wins, think of him as an old school Johnny Tomlinson. Once you get Richie talking about the old days, his eyes go wide and he relives the moment. "After we won the 1974 UIM World Championship, along with Italian, European, and South American Championships, Bonomi decided to retire from offshore racing, stating that he had more than accomplished everything he wanted in the three years he was involved. Over the three years Bonomi raced he had a total of four Dry Martini boats, 3-36` and the newest 35`. We had approximately 20 sterndrives complete with transom plates, as well as 20 complete engines which were always flying back and fourth from Europe to Wisconsin for rebuilding after every race, as well as full compliment of spare parts, including over 20 sets of propellers. Team Dry Martini/Bonomi/Powers was in existence for two years, and was one of the winningest teams in the history of offshore, we ran as many as 12 to 18 races per year in Europe and America, South America, as we raced for three championships. European, UIM, Italian, and South American, which we won all of.
I hooked Carlo up with Gene Lanham for that race in Key West as I was committed to race with another team that year. We moved all the equipment to Lanhams shop, where he prepared the boat for Key West, I think they switched to Mercruiser engines for that race which was the competition to Aeromarine, there in was the problem. In the race they actually ran out of fuel due to they way they connected the fuel lines to the new motors. They used the return line as the feed and used the feed line as the return. This meant it was drawing fuel from the hose that didn't reach to the bottom of the tank. They could only access 3/4 of the tank's capacity. When Carlo found out about the fuel discrepancy he told Lanham that I probably sabotaged the boat so he would not win, which really hurt me, and also pissed me off so I won the UIM worlds an additional two more years in a row, just to show him, also won Italian, European, and South American championships."
The interesting thing is that no one gave a second thought to the fresh set of engines and support vehicle that were on their way to Argentina aboard the cargo ship. With the sale of Dry Martini, Carlo's racing career came to an abrupt conclusion. He never gave a second thought about those engines once the boat was sold, plus they actually belonged to Carl Kiekhaefer. The buyer had gotten the boat for a steal even though the original engines had already been removed and were on their way back to Fond du Lac for a rebuild. It was like the end of a bad marriage, the money was distributed and everyone went their separate ways, cutting their losses. It was the end of an era.
In 1999, John Amato's wife was selling Dry Martini as part of a divorce settlement. She made some calls to local performance shops looking for advise on selling the boat and to find out what it might be worth. One of her calls rang the phone at Kurt's Marine and Competition Center in Brick, NJ. Kurt Berger was in the office and took the call. Kurt's eye's lit up as Mrs. Amato talked about some boat that had been a thorn in her side for years. Kurt had always admired the old Cigarette and had often wondered what happened to it after that fateful race in Key West. He bought the boat during that phone call and then brought it back to his yard for a complete refit. During the call, Kurt listened as Mrs. Amato relayed the story about the sale at the Miami docks and passed along a few remaining scraps of paper, one with the name of a shipping company and manifest. After hearing the story Kurt started to wonder what happened to the spare Kiekhaefer Aeromarine engines.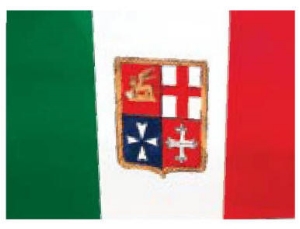 Kurt is a methodical and detail oriented person. He took the time to track down the original shipping company, then by using the date, they tracked down the ship, which led to the shipment and port of entry. Could he really locate the lost engines? It turns out that the people of Argentina are huge offshore racing fans. They knew that the engines would need to be stored for a few months before the race in January, and they knew that they belonged to Carlo Bonomi, two time UIM World Champion so the engines were treated like the property of royalty. They wrapped the engines in oil soaked blankets and took them to a cave high in the Andes Mountains. Once mummified, the engines were stored deep inside a cave where time stands still. This particular cave is known for its total lack of humidity, temperature change or air movement. Nothing ages or rusts in this particular cave, it's been used for storage of only the most important items for hundreds of years.

After mountains of paperwork were moved back and forth, and a shipping charge with five digits before the decimal, the engines came out of their dark existence and found their way to the shop floor of Kurt's Marine. The engines were really technological marvels, no wonder they won so many races. No belts of any kind existed on these motors, everything was internally gear driven for sustained high-speed operation. Twisted fuel injection stacks took the place of carburetors giving the engines a menacing profile. Kurt said, "When they arrived and we opened the crates, it was like opening a time capsule, something was coming back to life from the past. We unwrapped the oily blankets then just stood back and stared at them for a while. They were perfect, the paint wasn't even chipped, I bet they'd turn right over. It was worth the effort to retrieve them, but I doubt I'll ever run them. They belong in a museum."

Once at Kurt's Marine, Dry Martini underwent a cosmetic and mechanical makeover that lasted two years. Kurt wanted to keep it as original as possible so many of the gauges and pumps had to be rebuilt and kept in their original housings. The power was replaced with a pair of Bandit Racing engines and the Kiekhaefer drives were torn apart and rebuilt with custom made gears since parts for these drives are no longer available.

The guys at Kurt's Marine did a great job of putting Dry Martini back together. Once they made her all pretty again, they got a chance to race her a few times in the OPA races in Point Pleasant Beach New Jersey. Danny Crank, Eddie Frielinghaus and Tom Moulis had the pleasure of making the old girl fly while Kurt raced in other more modern boats during the same races. In fact the one time Kurt tried to use the boat in a Poker Run, he had a fuel pump failure and didn't even make the first card stop.

Recently a new group has been formed, the Historic Offshore Race Boat Association (HORBA

www.historicraceboats.com ) which is now looking for members with old race boats who want to bring them out and let them dance one more time. Charlie McCarthy founded the new group out of his love for boats of his era. Charlie owns the Banana Boat Company and had the honor of racing during Offshore's heyday shoulder to shoulder with the likes of Don Aronow and Dr Carlo Bonomi. Over the winter, Charlie met his old friend, Billy Frenz at the NY Boat Show. Billy is the producer of the NYC Poker Run and he invited Charlie to use the NY Run as the inaugural event for the fledgling Historic Race Boat club.

Hearing about the new club and knowing Kurt had the perfect boat for the occasion, a few phone calls later and we were scheduled for an afternoon of fun and excitement running Dry Martini in the New York City Poker Run. The old girl hadn't run since it's last race nearly two years ago. It took another dedicated effort from Danny, Eddie and Tom to make the old girl Poker Run Ready.

The New York Poker Run is one of our local poker runs so we left at 7am and trailered the boat up the NJ Turnpike to the Liberty State Landing. Upon arrival, the travel lift took Dry Martini from her cradle and gently placed her in the water. Danny and Eddie took care of everything and brought the boat into our reserved slip along Cigarette row. Danny did a masterful job of working the crash boxes in close quarters and had everyone around us keeping an eye on the only boat yet to be tied up. Sure there were lots of bright shiny Outerlimits and brand new Top Guns tied up all around us, but all eyes went to our ride as she rotated and backed into the finger dock with the finesse of a Bull in a China shop.

Nothing attracts attention at a Poker Run more than something out of the ordinary. When was the last time you saw engines with injection stacks like that? This is pure race boat, no amenities what so ever, just a small hole in the helm bulkhead to throw small items on top of the gas tanks. The bolsters are more like pods, cushioned all the way around and form fitting. This boat was built to crush waves, and hold it occupants in place, nothing more.

As soon as the drivers meeting was over, hundreds of engines fired to life. The volume increased like someone was turning a knob as a thousand cylinders thundered to life through open exhaust. It was time for Team Martini to climb into the office and make the old girl dance to one more song. Kurt Berger, Throttleman – Ron Polli, Driver – Joann Busciglio, Navigator. Our "office" was a three-man bolster setup, center steering, throttles to port and navigator to starboard. We waited until the docks cleared out as the old Kinsler mechanical fuel injection system and crash box trannies make this boat a handful around the docks. We slid into our individually bolstered pods and had the boat walked out of the slip before firing one engine. She was built to run unhampered in open water and has never been graceful around the docks. We navigated the tight turns by blipping the starboard motor in reverse and got out into the main channel, at the back of the pack and ready to pass everyone.

It was a throwback in time. What other hands have held this wheel? I thought to myself while staring at the vacant space that once held the twin towers. We barely got on plane and Kurt started fiddling with the tabs and drives. With the monster flaps slightly deployed and the Kiekhaefer drives tucked in, we made our way up the Hudson River in parade fashion. While the other boats flew American Flags, Kurt thought that the flag of Italy would be more appropriate given our boat's lineage. We worked our way through the fleet and caught up to the pack of boats that were somewhat in line with the Pace Boat. We were still a few miles south of the George Washington Bridge and we picked a lane between Pete Mazzo's gorgeous new 46' Outerlimits with a pair of 850s from Mercury Racing and a 42' Fountain Poker Run edition with unknown power, but plenty of it judging by the number six drives on the stern. We had three miles to go before we got to the bridge, so the anticipation for the speed run from bridge to bridge had plenty of time to build.

The slow speed run from the pits at Liberty Landing in Jersey City, New Jersey to the George Washington Bridge was the most difficult part of this run. The pace boat was Paul Fiore's 42' Legacy. Somehow these big Outerlimits have the ability to stay on plane at very slow speeds, they seem to glide along at unnaturally slow speeds while maintaining a level attitude. It was just the opposite for our old school Cig. We needed to run at least 30 mph to get the bow down while the dozen or so Outerlimits around us glided along on top of the water at just 20mph (or maybe less). It was a chore to keep our lane between Mazzo and the Fountain as both the Fountain and our ride had to fall back, almost off plane, then speed back up to keep our place on the front line.

Kurt has raced for the last 28 years but this was his first NYC Poker Run. As we got close to the GWB, I told Kurt to watch out because some guys have been known to jump this start. (I've done this run before.) Kurt asked what the penalty was for jumping the start. It was clear what was in his mind. He wanted Mazzo, if only for a few seconds. With our navigator, Joanne, watching the pace boat intently for a color change, Kurt was watching Mazzo on his left and I was watching the Fountain on our right. We were within a hundred feet of the bridge, you knew at any moment the flag would go green and everyone was beyond ready. We entered the shadow of the bridge and the Fountain that had been laying back came flying up on our right and pulled off the gas just as they slid past. Kurt and Mazzo saw this and both nailed the gas for a second and pulled off. The Fountain hit it again thinking we were going and then quickly pulled back just as Kurt's tolerance expired, we were under the bridge by now, ahead of the pace boat and Kurt pushed the sticks to their stops and held them there. With a split second advantage we pulled ahead of Mazzo, the Fountain and the entire fleet. The entire Hudson was before us, smooth water void of any traffic as we tore up the water at eighty-five miles per hour with the engines spinning at 6500rpms. The old girl was doing her thing and we were in our glory, ahead of the fleet and riding high. The boat was amazing. No chine walking, no porpoising, just nose down and hunting for the next wave. For twenty seconds, we held the lead, then Mazzo flew by hosing us down and then the Fountain blasted past leaving us to contend with their converging wakes. JetSet came from the right with an explosion of spray that left us sucking kerosene fumes from the turbine engines. As the faster boats blew by us, Kurt continued to hold down the sticks while I sawed on the wheel, counter steering to the way the hull moved in an attempt to keep the deck level. Easier said than done. After about five miles, Kurt pulled back and we settled into a 5000-rpm cruise. We had nothing to prove, this wasn't a race, so we enjoyed a quick ride up and down the Hudson, stopping at the two card stops along the way.

Back at the docks, we tied up at the fuel dock, where the winner's always tie up. Upon our arrival, we expecting Champaign to explode into the air and cheers from thousands of fans to help celebration our win, but that was not to be on this day. Explosions of Champaign are reserved for Champions and today we were just the boat's caretakers going for a joy ride and playing a hand of poker. It was an honor to spend a day in one of Don Aronow's and Carl Kiekhaefer's greatest creation. Hopefully they were watching and smiling down upon us today as we enjoyed standing in their footprints and letting Dry Martini run another day.

See ya at the Races,

Ron